Ashley Ludwig
"RF"
Ashley Ludwig writes some of the best Inspirational Historical Romances. I have had the pleasure to read two of her books and I have they were outstanding, hard to lay down till you reached the last page.

The First Book I read was "By Another Name".
"A cruel story runs on wheels, and every hand oils the wheels as they run." Gossip can cause scars that are hard to heal.
Seven years earlier Rosalee Timmons leaves home to attend college and to escape the torments and hurts from the others she went to school with.
Now she has returned, opened her own catering business, and hopefully, the scars still on her heart will not re-surface.
When she runs into Kade Sinclair, does he remember her? Will he remember how he tormented her.
Kade falls for her right away , but "Lee" as she now calls herself wants nothing to do with him. How can she forget the past.
Can she forgive him and others? Will the old scars heal? Did she make a mistake moving back home?
This is a great little fast read, that is truly delightful, and can be read through a lunch hour, with a feel good ending. Even great for a teenager ,as there is a lesson to be learned how words wrongly used can damage the soul and heart of another

Her second book I had the privledge to read was"All or Nothing"
This is a very well written tender love story, with suspense and intrigue dispensed throughout the story line. From the details of the magnificent scenery in the Arizona territory .If you are one that lives in Arizona then you will understand how the author has so visualized your landscape in this book. This was a very inspirational read and one that I will re read again.
From a Stagecoach accident, to being Kidnapped, to the rescue, to the ultimate romantic ending,you will fall in love with the book and the characters.
Ms. Ludwig is a very outstanding author and the inspiration flows through her book.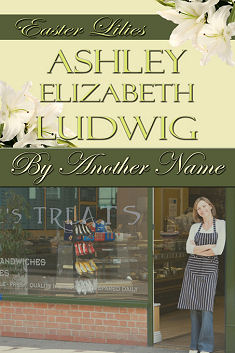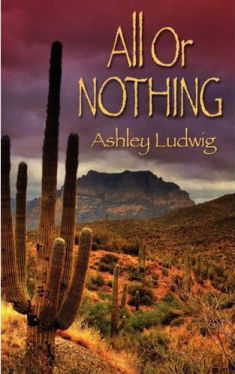 Favorite Authors | Blogs & Websites | Review Disclaimer | Book Blurbs | My Home Library| Home